With my 13 years' of direct experience, I will help you to earn a prestigious American scholarship. 
Scholarship, Admission and Student Visa expert
An
E-learning
Expert and
Entrepreneur
Based In
USA
13 years ago, I came to the USA to do my PhD with full scholarship. Then I served as a faculty in two American Universities. I dedicated my whole professional life to popularize American scholarship in Bangladesh. Now let me help you to make your dream come true. Schedule a free 30-minute session with me.  Please read instructions before contacting. 
Teaching

Research

eLearning

Organizations
To me, nothing is more exciting than standing with a marker between a whiteboard and knowledge-thirsty pupils. All the a-ha and ha-ha expressions are the best reward that I have treasured in my 20-years of teaching life. I taught 8 years in two universities in the USA; the rest of the time includes all sorts of semi-formal, private and unconventional virtual teaching. The phrase that best portrays me is perhaps a humble teacher who never stops learning.
My joyful journey of teaching began in 2000 when I was a freshman at my pharmacy school in Dhaka University, Bangladesh. I used to teach chemistry at a local coaching center in Mirpur named Charupath. I still ruminate the nimble nervous entry to my first lecture to teach chemical kinetics to grade 9 kids. On that very day I whispered to myself: this is the career I belong to.
Today, I work for the state government as an eLearning developer, which is a very specialized form of teaching.
I had a brief career in pharmaceutical marketing in Bangladesh, and then I moved to Primeasia University to teach pharmacy. Many of my students are successful professionals and scholars worldwide.
Appalachian College of Pharmacy is where I started my teaching career in October, 2013. I was a fresh PhD at that time and most of my responsibility included establishing research in the lab and teaching PharmD students. After serving about 7 years, I moved to a newly established university in Miami, FL, named Larkin University.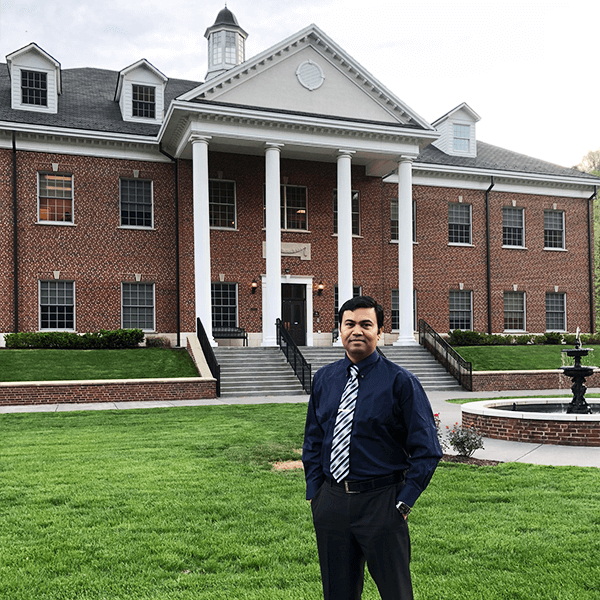 I have a PhD in neuroscience, and my focus of doctoral research was on the functional relationship of endopeptidase neurolysin (EC 3.2.24.16) to neuronal cell death. My PhD supervisor was Dr. Vardan Karamyan, and my professional ethics have been greatly shaped by him. He is one of the best mentors I met in my life.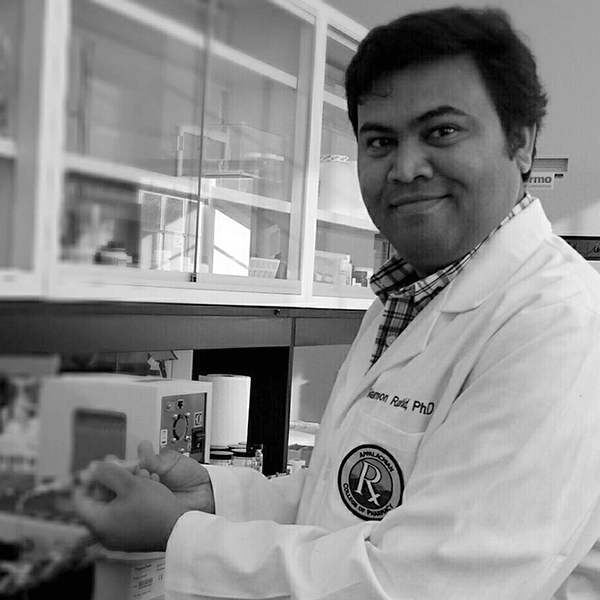 When I was a university freshman in Bangladesh, I received a full free scholarship for a three-year Diploma on Information Technology. It was generously given away from an IT company from India named "El Net 3-L Academy". This program opened a new horizon of knowledge to me, and I got my first exposure to web development and digital learning. I was greatly stirred by software such as Macromedia (later purchased by Adobe) Dreamweaver and Flash. Flash is now called Adobe Animate. I used my first animation using Macromedia Flash to demonstrate simple Voltaic cell to my students in my chemistry class in Charupath (read my teaching page to learn more). I started my teaching career quite early and gained financial independence when I was an undergrad sophomore. I become the first person to own a laptop in my class.
What I displayed on my laptop in the chemistry class about 18 years ago is now called "electronic learning" or eLearning. My deep passion for technology-based teaching was the driving force to settle on the eLearning career in 2021.
I founded GREC (former GRE Center) in 2008, and since then I have been providing training to my employees in Bangladesh through various forms of eLearning. The first eLearning authoring tool I learned is Adobe Captivate. I became a Certified Adobe Captivate Specialist in 2018. Below is a picture with Dr. Puja Jaysing, who is the most popular eLearning trainer in Adobe. The photo was captured when I met her in Washington, DC in April of 2018.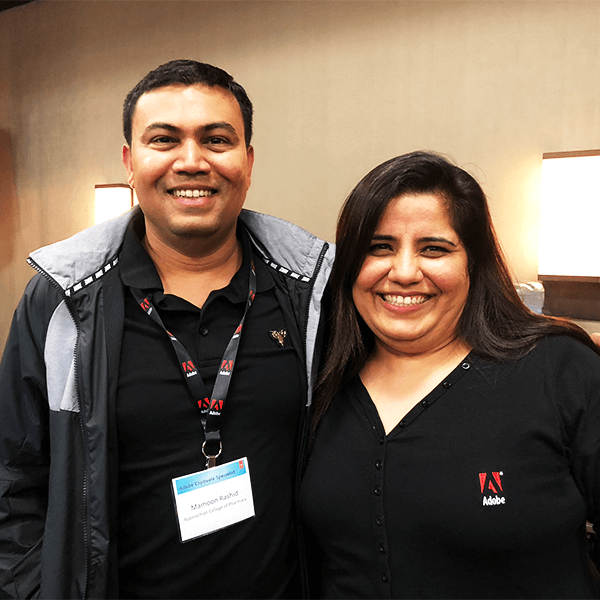 Since my early student life, I have formed and led many organizations. I was one of the founding members of a regional debating club in Faridpur. I formed the first student chapter of International Pharmaceutical Students' Federation (IPSF) in Bangladesh and conducted various seminars to recruit students. I continued the same during my professional career in the USA.
I formed the first and only compounding club among the pharmacy schools in the USA. I took our students to various competitions in different years. Here is a group of students who attended a compounding competition in Florida.
I am located at Richmond, Virginia, USA. But I have offices in Bangladesh too
You can register for a study abroad workshop. I usually conduct one such workshop per month. In order to register, please follow the link below.
Amazing People I work With

Akter Hossain
Science Lab Branch Manager

Arifur Rahman
Deputy General Manager

Bilkis Jahan
Deputy Managing Director

Obaidul Mostafa
Chittagong Branch Director

Kamrul Hoque
hittagong Branch Manager

Monir Hossain
Banani Associate

Jannatul Ferdous Nabila
Lalmatia Branch Manager

Nafiul Nawjis Nafi
Research & Development Executive

Reyad Sheikh
IELTS Exam Venue Coordinator

Rezaul Karim
Science Lab Associate

Kazi Sagor
Junior Executive

Sanjida Islam
Banani Branch Manager

Sohrab Mostafa
Chittagong Branch Director

Rasma Akter Soniya
Bangladesh Regional Office Manager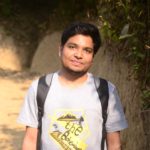 Hasanur Rahman
Graphic Designer