When I was a university freshman in Bangladesh, I received a full free scholarship for a three-year Diploma on Information Technology. It was generously given away from an IT company from India named "El Net 3-L Academy". This program opened a new horizon of knowledge to me, and I got my first exposure to web development and digital learning. I was greatly stirred by software such as Macromedia (later purchased by Adobe) Dreamweaver and Flash. Flash is now called Adobe Animate. I used my first animation using Macromedia Flash to demonstrate simple Voltaic cell to my students in my chemistry class in Charupath (read my teaching page to learn more). I started my teaching career quite early and gained financial independence when I was an undergrad sophomore. I become the first person to own a laptop in my class.
What I displayed on my laptop in the chemistry class about 18 years ago is now called "electronic learning" or eLearning. My deep passion for technology-based teaching was the driving force to settle on the eLearning career in 2021.
I founded GREC (former GRE Center) in 2008, and since then I have been providing training to my employees in Bangladesh through various forms of eLearning. The first eLearning authoring tool I learned is Adobe Captivate. I became a Certified Adobe Captivate Specialist in 2018. Below is a picture with Dr. Puja Jaysing, who is the most popular eLearning trainer in Adobe. The photo was captured when I met her in Washington, DC in April of 2018.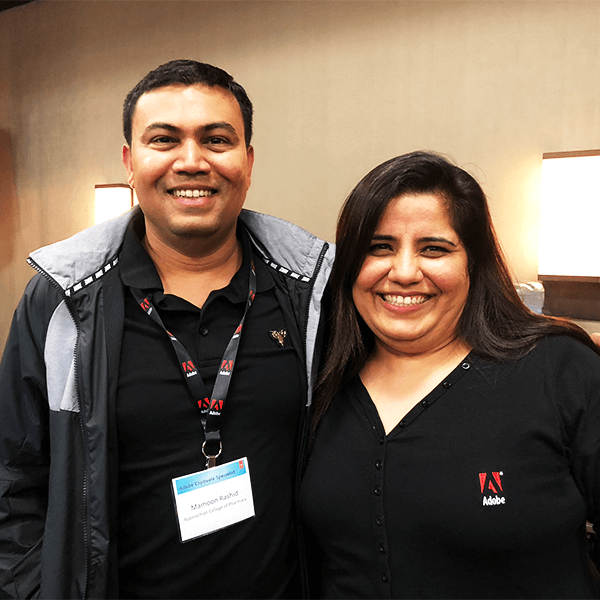 The best way to learn about the cutting edge eLearning tools and approaches is attending a conference. I participated the eLearning summit in Orlando, FL in 2018. The below picture is taken during the eLearning Solution Conference and Expo organized by E-Learning Guild.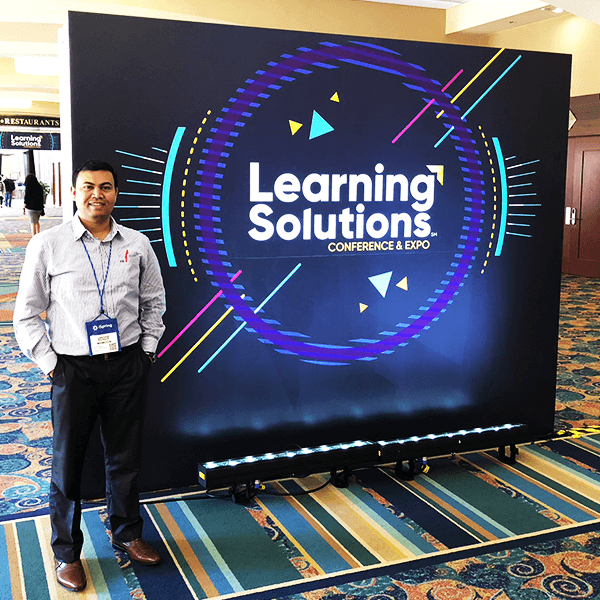 Meeting great minds is imperative to learn great things. I always try to reach and learn from people in the eLearning industry. British photographer Platon Antoniou is a famous storyteller. Ayman Sadiq is the most influential eLearning popularizer in Bangladesh. I had a great opportunity to meet them personally and learn.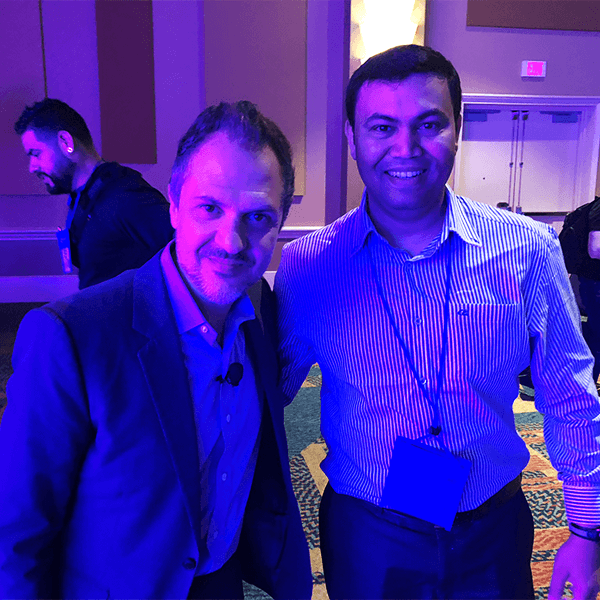 The most significant contribution I made for the pharmacy students worldwide is the creation of a dynamic website to practice pharmacy calculation. The website is accessible at www.rxcal.org, and hundreds of unique students from across the globe use this website. I received an eLearning research grant from my former employer Appalachian College of Pharmacy. Students at ACP have unanimously loved this site. One of my students Kinza has conducted research on calculation eLearning tools too (read more in the Organizations section). Below is a screenshot of the RxCal.org website.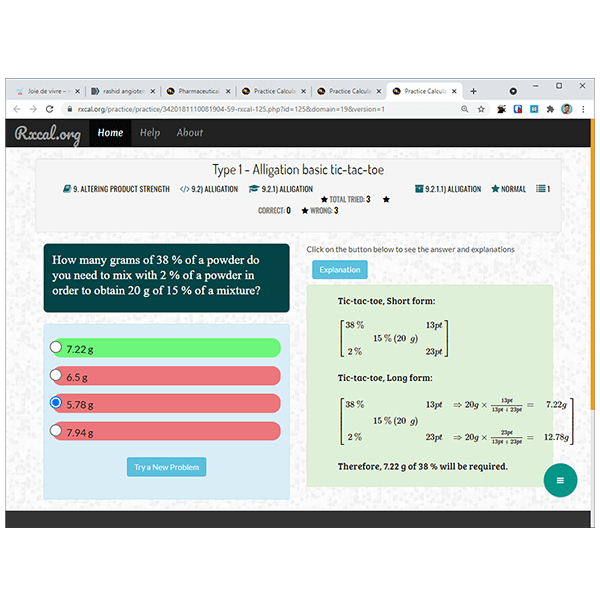 Below are my favorite and frequently used Adobe products:
Adobe Photoshop®
Adobe Illustrator®
Adobe Premiere Pro®
Adobe Audition®
Adobe Dreamweaver®
Adobe Indesign®
Adobe Flash® (Currently Animate)
Adobe Captivate®
Other than Adobe Captivate, I use Articulate 3  as an eLearning authoring tool.
LMS
LMS is Learning Management System. I have extensive experience with Moodle LMS, and my companies GREC and Aemers use this LMS for delivering learning modules. Our team has been using LMS since 2015, whereas  all institutes in Bangladesh started it in 2020 after COVID-19 hit. That's why, our team is 5 years ahead of our competitor organizations in the field of applying eLearning. Here's a video where I described why Zoom or video conferencing tool alone is ineffective in distance-learning.