To me, nothing is more exciting than standing with a marker between a whiteboard and knowledge-thirsty pupils. All the a-ha and ha-ha expressions are the best reward that I have treasured in my 20-years of teaching life. I taught 8 years in two universities in the USA; the rest of the time includes all sorts of semi-formal, private and unconventional virtual teaching. The phrase that best portrays me is perhaps a humble teacher who never stops learning.
My joyful journey of teaching began in 2000 when I was a freshman at my pharmacy school in Dhaka University, Bangladesh. I used to teach chemistry at a local coaching center in Mirpur named Charupath. I still ruminate the nimble nervous entry to my first lecture to teach chemical kinetics to grade 9 kids. On that very day I whispered to myself: this is the career I belong to.
Today, I work for the state government as an eLearning developer, which is a very specialized form of teaching.
I had a brief career in pharmaceutical marketing in Bangladesh, and then I moved to Primeasia University to teach pharmacy. Many of my students are successful professionals and scholars worldwide.
Appalachian College of Pharmacy is where I started my teaching career in October, 2013. I was a fresh PhD at that time and most of my responsibility included establishing research in the lab and teaching PharmD students. After serving about 7 years, I moved to a newly established university in Miami, FL, named Larkin University.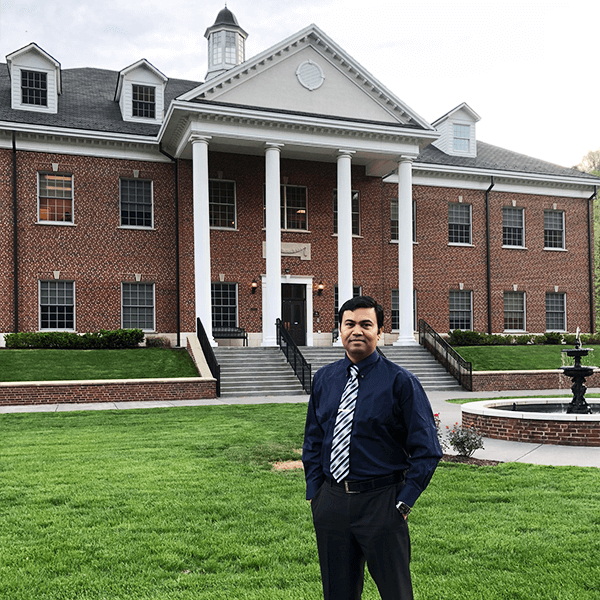 What kept me occupied as a university teacher.
Teaching and coordinating courses of Pharmaceutics, Pharmaceutical Calculation and Pharmaceutical Compounding and some part of Pharmacokinetics for the Doctor of Pharmacy students. Design and conduct research as an independent investigator in the areas of transdermal drug delivery, formulation development, stability of products compounded in community pharmacies and their analysis. Duties also include teaching students of the Doctor of Pharmacy program in both classroom and compounding laboratory. Administrative duties included helping in admission interviews, serving in various committees and serving in various medical and healthcare activities for medically underserved people (such as checking blood glucose, blood pressure, medicine counseling etc.) Courses taught: Pharmaceutical Principle, Pharmaceutical Compounding (Lab), Advanced Pharmaceutical Compounding, Pharmacokinetics, Advanced Compounding (elective) and Basic Principles of Publishing for Student-Pharmacists (elective). Served as the faculty advisor of students' compounding club and have them prepared for the national level of compounding competition.
The next picture is with my students at the ACP.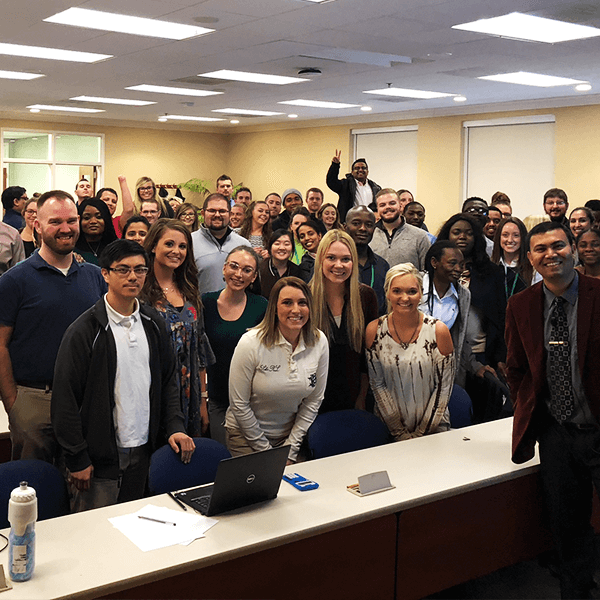 Administrative and Leadership Experiences
Since 2014: Served in the following committees for the Appalachian College of Pharmacy
Institutional Review Board
Curriculum Committee
Institutional Effectiveness Committee
Research Committee
Scholarship and Award Committee
Pharmaceutical Science Faculty Search Committee
Milestone Committee
Students' Professional Competition Committee
The next picture was taken on a graduation day. Look at their faces beaming with joy.
Since 2018: Founding coordinator of the Research Discussion and Showcase forum at the Appalachian College of Pharmacy, know as "ACP Research Tidbit".
Since 2015: Established and served as the Faculty Adviser for the Appalachian College of Pharmacy Compounding Club, an organization for the current students of ACP to enhance their compounding skill.
February 2019: Served in the planning team of the Forensic Laboratory Facility at the Appalachian College of Pharmacy. Inspected the state-owned Drug-testing and Toxicology Laboratory Facility at Roanoke as a part of this project.
Conducted regional competition to select the college's representative team who participated the National level of Compounding Competition in Aventura, FL (March, 2019 in FL; March, 2018 in FL; March 2017 in FL and March 2016 in CA).
I have always been inspired by my students. Many of my students were older and way more experienced than me. There was a special class where I had two female students with same last name. I came to know later that they were mother and daughter.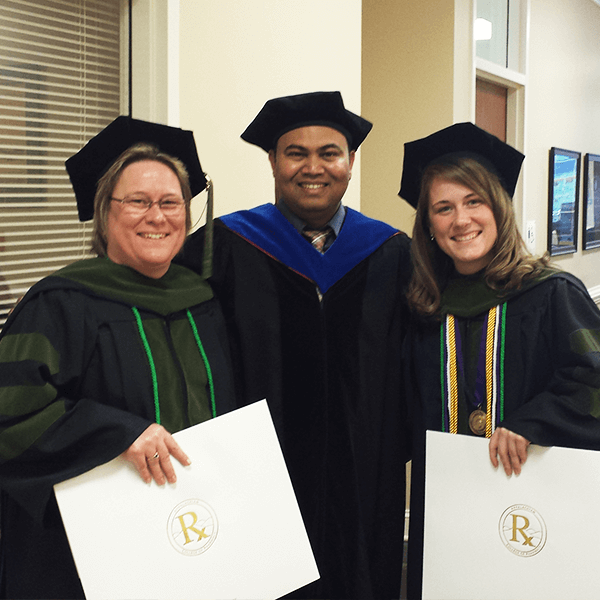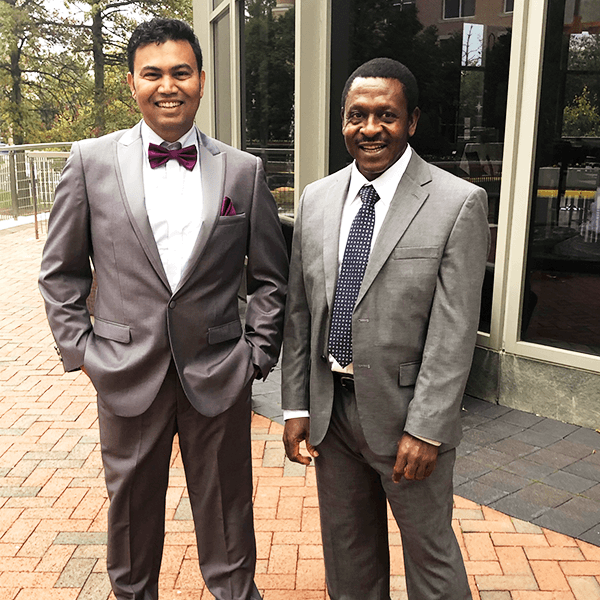 Since 2014, I served as the faculty adviser and counselor of various Pharm.D. students, as well as mentored young researchers. A total of 19 PharmD students have been directly mentored by me.
Since 2016, I supervised two Research Associates in the formulation development and product analysis project.
In the years of 2016, 2017 and 2019, I served as the Chair of the Publicity Committee of the Annual Convention of American Association of Bangladeshi Pharmaceutical Scientists.
In 2019, I served as the artwork creator of Pharmaceutics Repository, the official newsletter of Pharmaceutics SIG of the American Association of Colleges of Pharmacy.
Non-pharmacy teaching
I finished my 3-yeard Diploma in Information Technology before completing pharmacy degree in Bangladesh, and joined Bravo IT as a trainer of web development. I also have direct teaching experience of standardized tests such as GRE, GMAT, SAT and TOEFL. One of our ventures is EngMed App (EMA in brief), which deals with board exam questions of English Medium (O, As and A levels). I teach chemistry and biology subjects there, when I get some time.