GREC was formed in 2008, and over the last 13 years, I have conducted countless seminars and workshop in diverse platforms. Our team have travelled across the country to reach universities and deliver seminar for their students. A long list of seminars is given at the end of this page. Below are some random pictures of my recent seminars in Bangladesh. I visited Dhaka in 2017 and delivered study-abroad seminars in some universities. I also appeared on a TV show.
(Top) South East University, Bangladesh. (Bottom) A special workshop at GREC head quarters, Lalmatia, Dhaka, Bangladesh.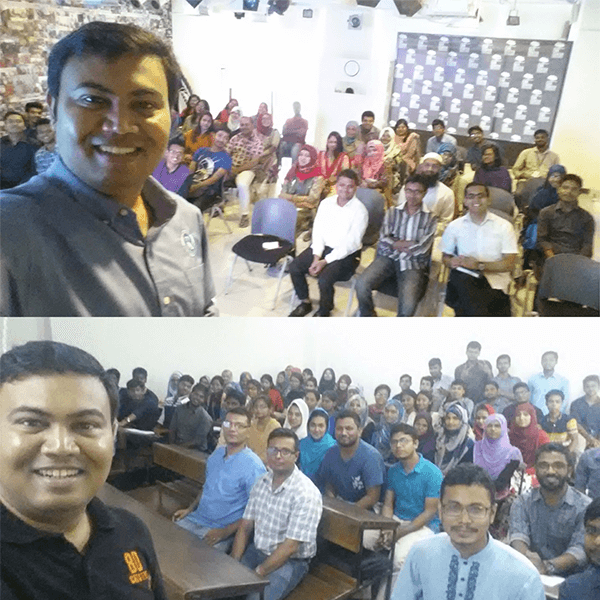 (Top) Workshop at the EMK Center, and education division of the US Embassy in Bangladesh. (Bottom) Seminar at Jahangirnagar University.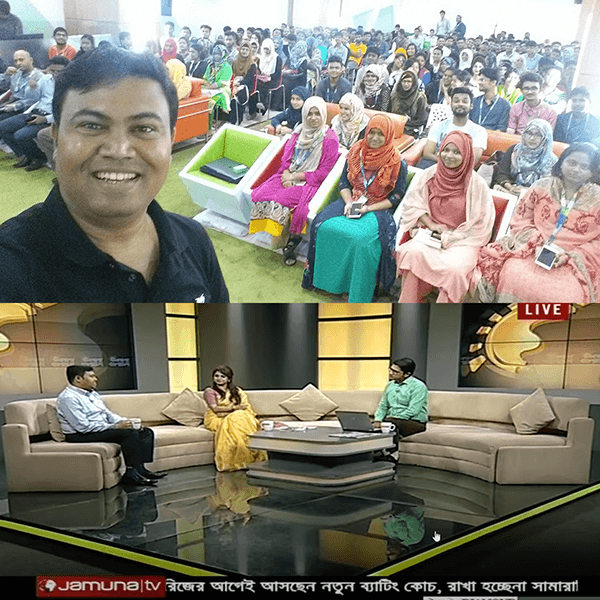 (Top) Seminar at Daffodil International University. (Bottom) Invited as a guest to a talk show on Jamuna TV.